Fiets van polder naar polder
Gemakkelijk navigeren? Download de route in Google Maps
Nederland is het land van polders. Ze hebben ons land wereldberoemd gemaakt. Deze fietstocht voert door het polderlandschap ten zuiden van Leeuwarden, een eeuwenoud cultuurlandschap waar vroeger de Middelzee liep. Deze middeleeuwse zeearm, die vanaf 1100 langzaam dichtslibde en ingepolderd werd, heeft duidelijke sporen nagelaten in het landschap, zoals dijken en terpen. 
De fietstocht voert van de Hempensermeerpolder naar de Leonserpolder. Twee polders van grote waarde. Als natuurgebieden zijn het oases voor broedvogels en bijzondere plantensoorten. Als cultuurhistorische monumenten, elk met een heel eigen ontstaansgeschiedenis, herinneren ze ons aan een voortdurende strijd van de Friezen met het water.
Sights on this route
Starting point: Kerkbuurt
9005 Wergea
Theaterkerk De Bidler
Theaterkerk De Bidler
In de periode van 1975 – 1986 is met veel vrijwilligers de voormalige Nederlands Hervormde kerk verbouwd tot theater. Nu, bijna 30 jaar later, is de aanvankelijk 'sobere' zaal omgebouwd tot een volwaardig klein theater met een capaciteit van 275 zitplaats
96
95
68
Hempenserpoldermolen
Hempenserpoldermolen
De Hempenserpoldermolen is in 1863 tussen Leeuwarden en Wergea gebouwd als achtkante poldermolen, gedekt met riet.
Hempensermeerpolder
Hempensermeerpolder
De Hempensermeerpolder is een van de belangrijkste weidevogelgebieden in Fryslân; een paradijs voor grutto's, kieviten, tureluurs en een enkele watersnip. Ook is het een topgebied voor de haas, soms worden er wel 80 geteld!
70
37
93
34
06
07
27
58
31
39
59
60
Sint Margaretakerk Boksum
Sint Margaretakerk Boksum
Deze Romano-gotische kerk uit uit de twaalfde eeuw is gebouwd bovenop de terp van Boksum, met daarom heen een kerkhof met leilinden omringd.
70
Boerderijwinkel Tsiis & sa
Boerderijwinkel Tsiis & sa
Boerderijwinkel Tsiis & sa is gelegen in het kleine dorpje Hilaard, vlabij Leeuwarden.
72
53
74
Lionserpolder Nature Reserve
Lionserpolder Nature Reserve
Lionserpolder is an area of reclaimed land between the villages of Jorwerd and Lions. The land is managed as a nature reserve and has been declared a bird sanctuary by the Dutch Government.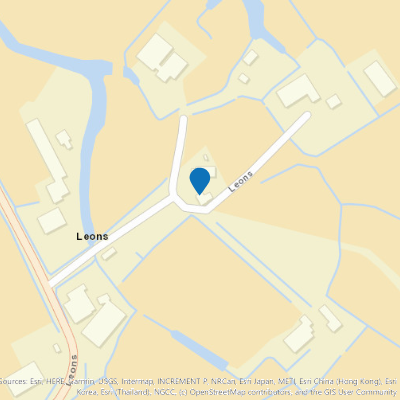 94
97
Redbadtsjerke Jorwert
Redbadtsjerke Jorwert
De Redbadtsjerke in Jorwert is sinds 1994 eigendom van de Stichting Alde Fryske Tsjerken. De vrijwilligers van deze commissie heeft de Redbadtsjerke in beheer en verhuur die aan o.a. muziekgezelschappen, particulieren.De kerk dient tevens als trouwlocatie
65
20
87
27
07
06
02
01
97
96
End point: Kerkbuurt
9005 Wergea
96
95
68
70
37
93
34
06
07
27
58
31
39
59
60
70
72
53
74
94
97
65
20
87
27
07
06
02
01
97
96